Learn How ARI Racing
Engines Was Started
ARI Racing Engines & Complete Machine Shop
A.R.I. is owned by Dave Anderson. Dave has been tinkering with cars as long as he can remember. He owned his first car at the age of 13. It was a thirty-five Ford two-door sedan. Actually, Dave had several home-built cars before he was in the eighth grade (some even had single-cylinder engines that were previously part of gasoline-powered washing machines). At sixteen, Dave was a regular at a drag strip called Oswego Dragway in Illinois. He then owned a 1951 Ford Business Coupe that had been nosed, decked, and had dual exhaust and a 4:11 gear that yielded and awesome 19.82 E.T. These regular weekend outings to Oswego ended as soon as his father found out. Dave also managed to find time to play with a 1950 Pontiac two-door hardtop and a 1952 Oldsmobile Rocket while still in high school.
Dave joined the Marine Corps. This phase of his life ended the real car development except for the ownership and restoration of a few hobby cars, as time would permit. Also during this time frame was the amateur Gymkana and solo timed event racing. Then came Vietnam, which completely curtailed anything except the task at hand.
Upon his return to the U.S., it was if a magnet drew Dave back to his first love. In 1971, Dave left the regular Marine Corps and began his business and racing. This 1940 Willy's coupe with a fuel-injected 426 Hemi, Dana rear end, and a B&M Clutchflite was cracking the quarter mile in the high tens. Not bad for a 3,600-pound car in those days.
Dave Anderson's Sour Grapes Hemi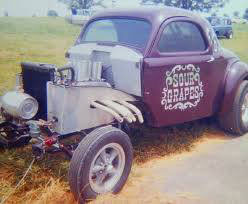 Dave Anderson driving #76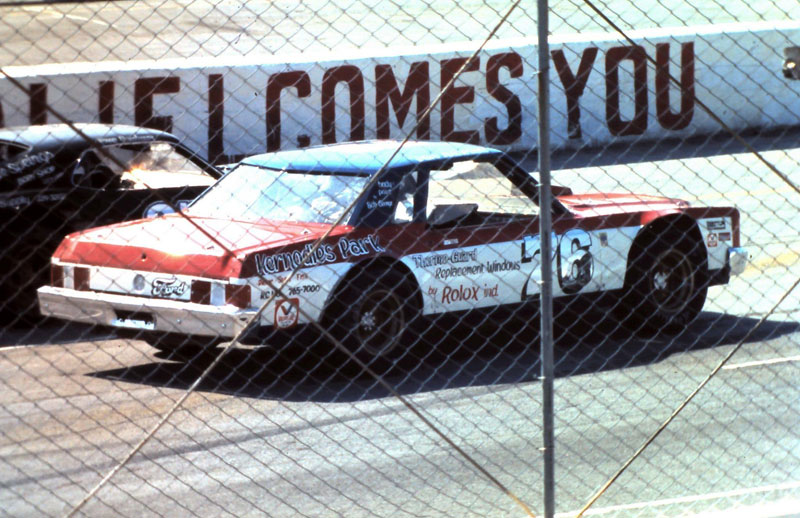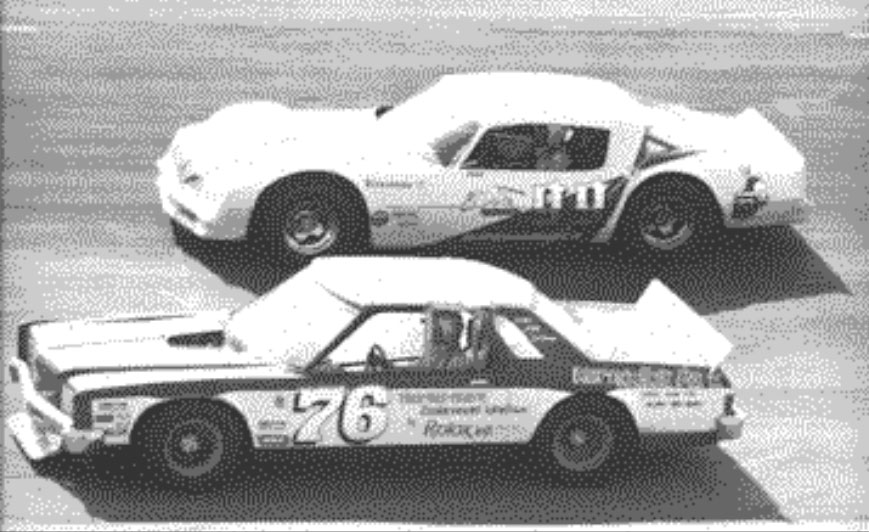 Around this time, Dave was given the chance to drive a circle track race car and hooked up with a perfectionist by the name of Karl Tinsley. Together, they campaigned a series of Fords on the short tracks and built many an engine for other racers. It wasn't long before the pursuit of business and the start of a family left no time to race personally.
#76 Mustang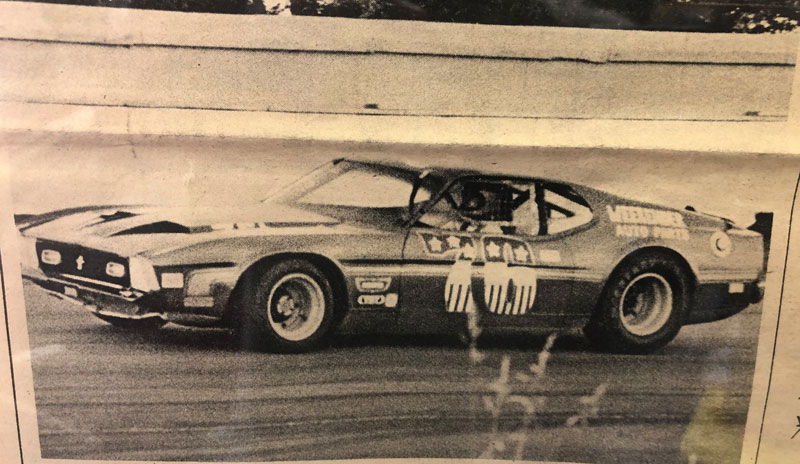 Since Dave started his business with a small box of hand tools and a used valve grinder, he has experienced every obstacle that can be the adversary of a young entrepreneur and has always eagerly helped other new business owners realize their potential. Today, Dave manages a team of Professional Automotive Engine Machinists and still enjoys working on High-Performance, Racing, and Antique Engines. Our favorite challenge today is restoring those rare antique engines with hard-to-find parts that require ingenuity and putting our years of experience to work getting a quality restoration.
A.R.I. has grown out of its original small basement garage and is now housed in a 12,000-square-foot building, with some of the latest machinery and techniques available and a skilled workforce second to none. In addition to building all sorts of performance engines, we build a limited number of quality remanufactured engines. We aren't here to sell to everyone, only those people that desire quality at a fair price. While this limits growth, we've never been interested in how much we can do, but rather how well we can do it. The experience and dedication of our team of people who really care what the customer gets are what has always and continues today to make A.R.I. stand out.
All of our machine work is done in-house in Grandview, Missouri. If you are ever in the area, stop by and tour our facilities. We'll be glad to show you around and answer any questions you may have. You can also always e-mail [email protected].